At Sunbelt Steel, we carry a wide variety of highly specialized grades of alloy and carbon steel. Our diverse steel stock is perfect for both down-hole and top-side drilling products such as drilling subs, drill collars, valves, hydraulic fracturing components, shock tools, mud motors, stabilizers and more. If you need premium alloy steel, we have you covered. Discover our 4140 and 4340 steel stock below.
4140
The versatile 4140 is a chromium-molybdenum grade steel used in a multitude of industries and applications due to its good ductility and shock resistance. Greater carbon content gives it higher strength and better hardenability than 4130, although it is more difficult to weld. We also carry 4140 in API restricted-yield tubing grade L80.
Typical Applications Include:
Tool joints
Subs
Couplings
Valves
Drill string components
Mud motor components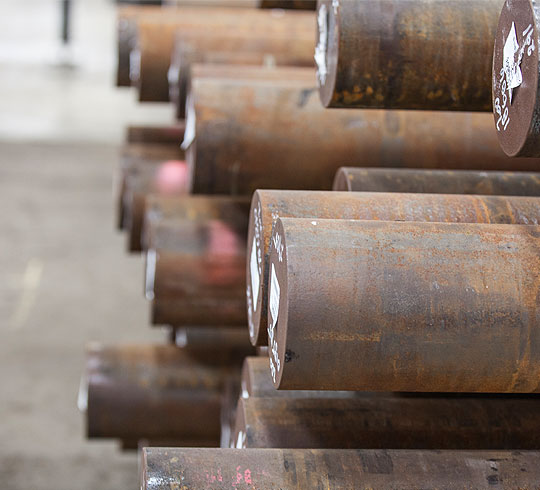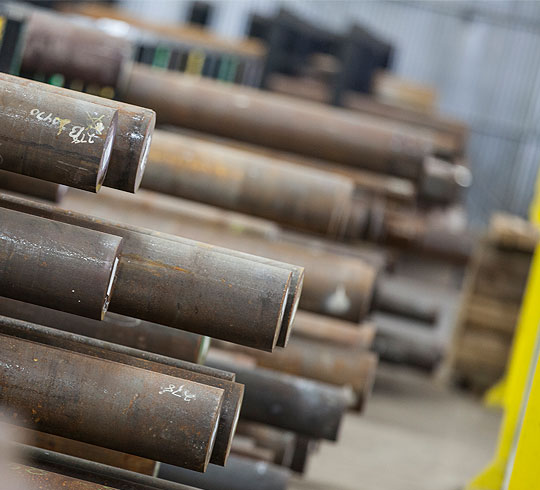 4340
4340 is a heat-treatable, low-alloy steel equipped for heavy-duty downhole work. Once heat-treated to 1525°F and quenched, it retains excellent fatigue strength, ductility and toughness. Added nickel, chromium and molybdenum offer superior defense against oxidation and corrosion. Welding is difficult but possible through fusion or resistance welding techniques.
Typical Applications Include:
Heavy-duty shafting
Axle shafts
Gears
Oil well fishing tools
Perforated gun bodies
High-pressure oilfield pumps
4145

The dependable standard for a wide array of applications — made even more so with Sunbelt's Sure Bar promise.
Drill Collars & Non-mag Collars

Sunbelt's experts can trepan collars less than 3" in diameter for your precise applications.