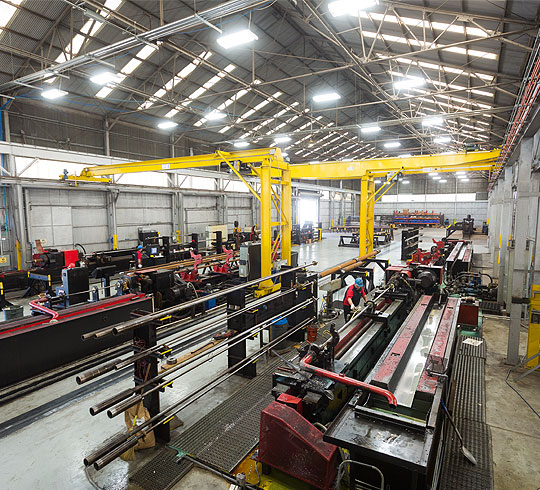 In the decades since our inception in 1986, Sunbelt Steel has been a premier alloy steel bar distributor and added-value service center, with a straightforward commitment to providing the best alloy bar in every way possible. We raise the bar by raising industry expectations. The Sure Bar™ process is our promise of delivering a product that you can afford to depend upon. From ensuring the quality of steel produced, to maintaining and housing a superior selection of premium alloy bar on-site, to straightening every single one, we deliver on our commitment to improve assurance one bar at a time. Decades specializing in the mining and downhole drilling in oil & gas industries allows us to design tailor-made solutions for your business and to further education industry-wide. Every aspect — from our proprietary alloy blends to our industry leadership — culminates in alloy bars that provide a competitive edge and truly perform at every level.
How We Deliver

At Sunbelt, we believe in adding value to alloy steel bar until it meets the highest standards: our own.
Who We Are

Our promise of absolute quality and complete assurance means every bar that ships is a better bar.