Sure Bar is how we deliver absolute assurance.
At Sunbelt, we believe in adding value to alloy steel bar until it meets the highest standards: our own.
Sure Bar™ is our unique, straightforward process by which we deliver what you need, and expect, in every bar.
Exceptional Quality, Complete Traceability, and Absolute AssuranceFrom mill, we ensure every bar exceeds industry expectations to create a competitive advantage for your downhole and mining tools and equipment or down the road.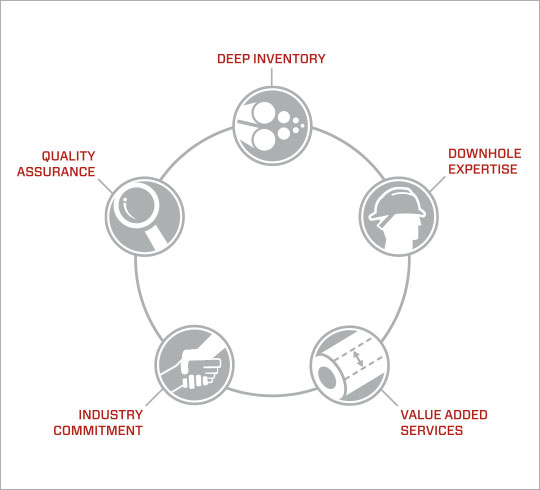 Deep Inventory
We stock our extensive facility with an industry-leading supply of 4145, 4330, 4140, 4340 and many other grades. Whether you need low alloy bars, stainless steel bars, or something more specialized, we will have it on hand and ready to deliver.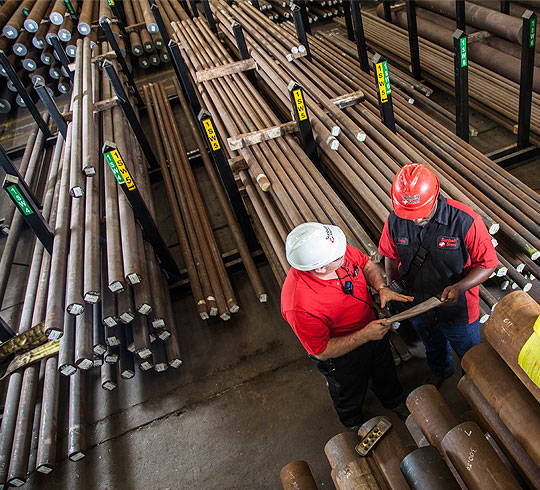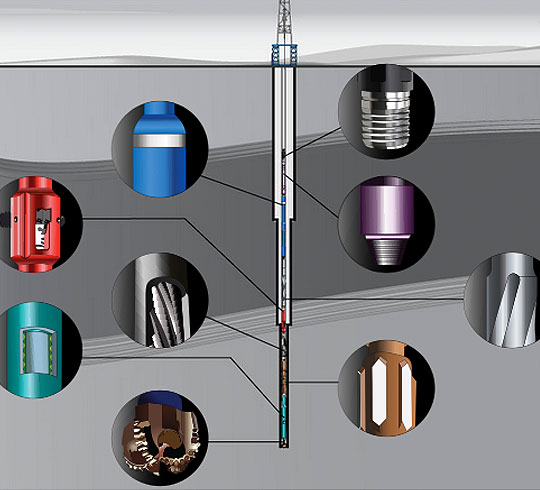 Downhole Expertise
We not only know added value alloy bar — we know how it's being put to use. Our team comprises of seasoned industry experts who can offer guidance in downhole tools, methods, applications, and specialized use cases. Together, we do more than ensure each bar meets your most exacting specifications — we roll decades of hands-on knowledge into everything you do.
Industry Commitment
In the ever-volatile oil and gas industry, our commitment is unquestionably steady. Our dedication to providing the material and service that fuels your operation will never waver. We make reliability straightforward: whether fulfilling your immediate alloy bar needs or forecasting material availability months down the line, Sunbelt is here to stay.