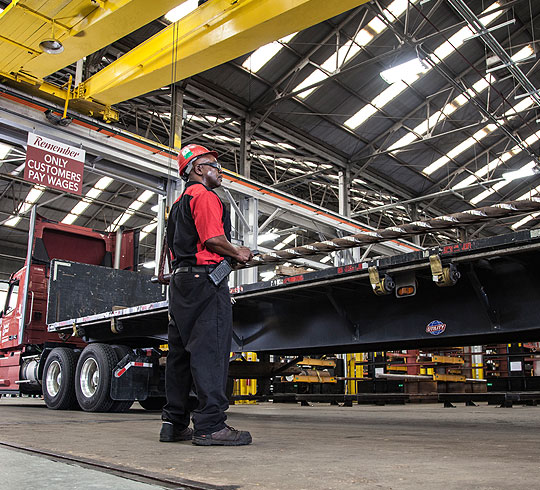 We're raising the bar on service.
As part of the Reliance Steel & Aluminum Co. family of companies, we have immediate access to a deep network of suppliers and industry experts, allowing us to expand our knowledge base and continue delivering on our Sure Bar™ promise.
Traditionally, we have focused on supplying products for downhole applications. As the drilling landscape changes, we adapt to serve the market better. This is illustrated by our increasing focus on top-side applications. Our material is used by customers to manufacture a variety of products, including crossover subs, jars and shock tools, saver subs, drill collars, reamers and stabilizers, fishing and work over tools, mud motor shafts and components, wellhead valves, frac pump tools and many more. Other industrial applications include columns for large hydraulic presses, long machine shafts, feed screws, and mining tools and equipment.
How We Deliver

At Sunbelt, we believe in adding value to alloy steel bar until it meets the highest standards: our own.
Contact

From our selection of premium alloy bar on-site to our commitment to quality service, we raise the industry standard. Contact us today to experience the Sure Bar promise.