Sunbelt Steel features a huge inventory of alloy steel bars you need to stay competitive in the mining industry and today's volatile oil & gas industry. Our 4145 and 4330 grade products are high yield – versatile solutions for your construction or reinforcement needs.
We draw from expertise across multiple industries including mining, waterwell, and industrial applications. You can rest assured that all our steel that arrives onsite meets our strict quality requirements and is completely traceable.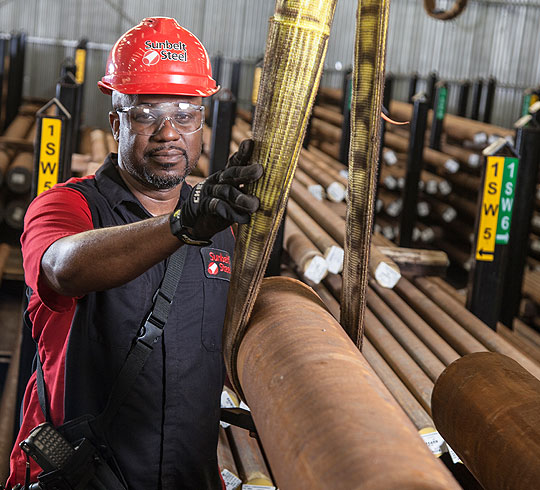 4145 – Steel
4145H steel grade is the dependable standard for a wide array of applications — made even more so with Sunbelt's Sure Bar promise.

4330 – Steel
Our vanadium-modified, premium alloy grade offers greater strength for the conditions in today's oil fields.

4140 Steel
Sunbelt also stocks an array of low alloy steel, including 4140 and more.


Drill Collars & Non-Mag Collars
Sunbelt's experts can trepan collars less than 3" in diameter for your precise applications.