Our 1018 Carbon Steel Offers a Great Balance Between Toughness, Strength, and Ductility.
1018 is general purpose, low-carbon steel that offers excellent and uniform case hardening. Its higher manganese composition makes better steel for carburized parts, such as gears, ratchets, dowels, etc. Its balance of strength and malleability makes it one of the best steels for case hardening.
This particular steel is used in a wide variety of oilfield applications exposed to surface hardening and is well suited for fabrication processes such as welding, forging, drilling, heat treating, and machining. This steel is often used on parts that require good workability, such as threading, drilling, machining, and punching.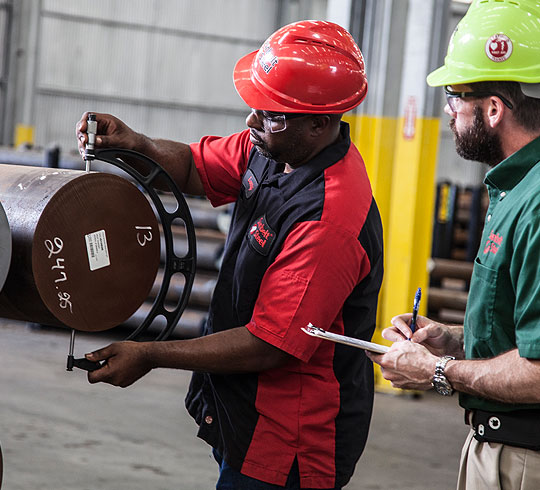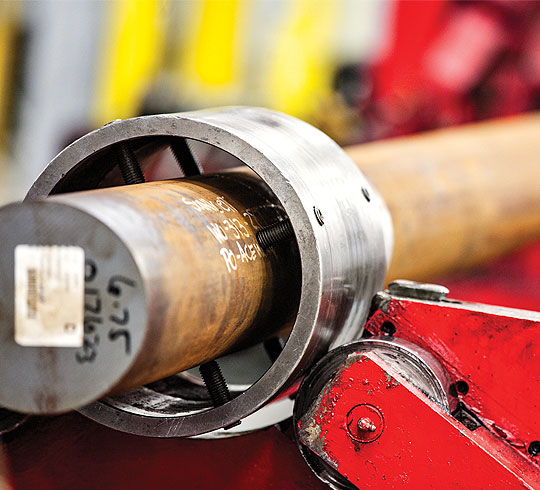 1018 You Can Count On
Sunbelt Steel doesn't just set the bar, we raise the bar. Our reputation rides on every bar we ship, so we take extra steps to ensure you receive the best quality steel possible. Our in-house technicians perform an array of mechanical testing – from failure analysis to tensile properties and hardness testing – so that every steel bar we stock, stamp, and ship meets our Sure Bar™ promise.
Need an analysis of a specific bar? We create, update and relay traceability records for every bar that passes through our hands. With a label on every bar, we are happy to provide verification of any 1018 steel bar, or any of our other products, you purchase.
4145 – Steel

4145H steel grade is the dependable standard for a wide array of applications — made even more so with Sunbelt's Sure Bar promise.