Increased Strength and Impact with 1045 Steel
Carbon steel has become one of the most widely used materials in the world, and this is thanks in large part to the 1018 and 1045 steels. Luckily, our deep inventory will meet whatever needs you may have, and our Sure Bar™ promise guarantees that our products are of the highest quality.
With its higher carbon content and increased tensile strength, 1045 is a much stronger steel than 1018, which is why it is so often used in applications that require more strength than 1018 offers, such as in transmission parts. However, that strength comes with its own limitations. While 1045 still offers good weldability, its higher carbon composition makes this process a little more difficult. On thinner sections, this steel readily offers weldability, but thicker sections will require preheating.
1045 is commonly stress relieved, normalized, or annealed after being flame cut to size for easier machining. This material responds well to heat treatment, and the resulting mechanical properties allow for numerous applications in the production of machinery parts.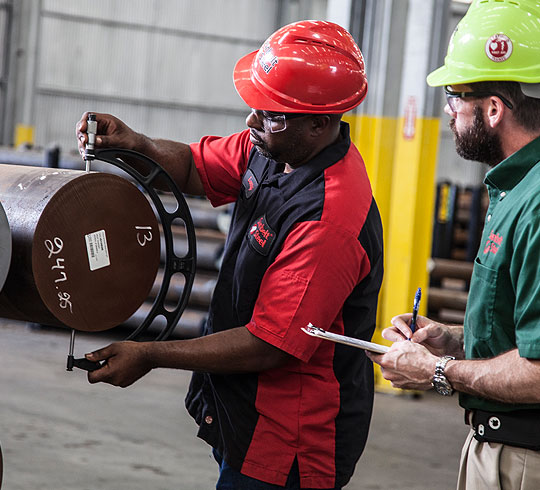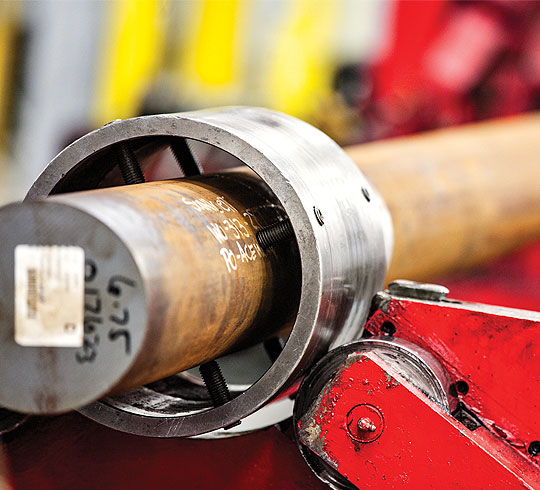 1045 Back By Our Sure Bar™ Promise
Low quality steel creates low quality parts. No matter what field you work in, you need materials that you can trust. At Sunbelt Steel, we take great pride in offering the best quality steel possible. We diligently vet each mill that joins our network of suppliers and reinforce that through in-house mechanical testing. Our experienced technicians test and evaluate every product that passes through our facilities to ensure that they meet the benchmarks of our Sure Bar™ guarantee.
Want to check for yourself? Sunbelt maintains complete traceability records for every bar we ship. We are always happy to verify any steel or allow we supply you with fast confirmation of bar composition. When Sunbelt provides your steel, you can rest easy knowing there's absolute assurance in every bar.
4145 – Steel

4145H steel grade is the dependable standard for a wide array of applications — made even more so with Sunbelt's Sure Bar promise.