Our Modified 4130 Alloy Steel Provides Good Weldability Without Compromising Impact Resistance
At Sunbelt Steel, we offer a deep inventory of highly specialized grades of alloy and carbon steel. Our varied stock of steel is perfect for an array of drilling applications whether down-hole or top-side. And with our Sure Bar™ promise, you can rest assured that ours is a stock of steel you can count on.
Our vast inventory includes alloys such as 4130, a low-alloy steel strengthened by chromium and molybdenum. This material ensures good strength, and its low-carbon composition allows for good weldability. It is also readily machinable through conventional methods. 4130 alloy steel's strength is accompanied by a good resistance to atmospheric corrosion and an overall combination of fatigue strength and toughness.
4130 is a versatile allow that has found many applications in both the aerospace and oil and gas industries and has even been used in agriculture and defense industries. Its good mechanical properties are obtained by normalizing where the required strength isn't too high.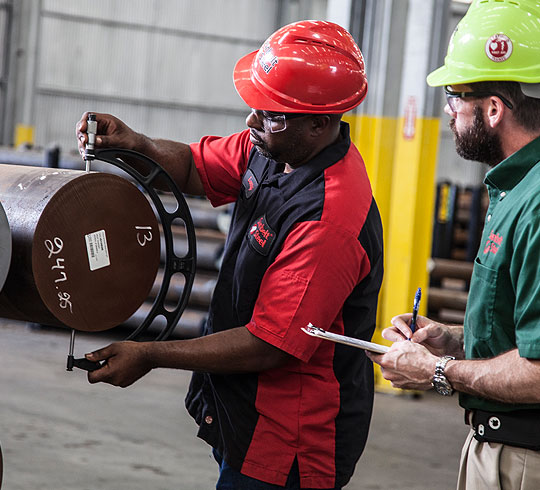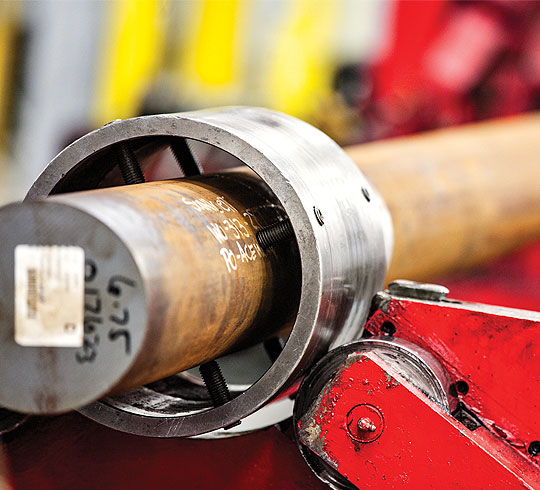 4130 Alloy Steel with Absolute Assurance
The last thing you want is for steel to fatigue and fail. The not-so-secret secret to avoiding this is quality steel, and that is what Sunbelt offers. Our diverse stock of steel is thoroughly tested, straightened, and traced so that you can rest easy knowing that you've made the right choice. Our Sure Bar™ promise starts with our esteemed network of suppliers, with each mill carefully vetted to assure the best quality possible.
Our experienced technicians work from there to test the mechanics and composition of every piece of steel we handle, diligently recording each analysis so that it is readily available for your verification. Our reputation rides on every bar we ship, and we take extra precautions to deliver the best combination of performance and confidence.
4145 – Steel

4145H steel grade is the dependable standard for a wide array of applications — made even more so with Sunbelt's Sure Bar promise.