OUR MODIFIED 4145 STEEL GRADE PROVIDES ADDED STRENGTH, DURABILITY AND ASSURANCE FOR DOWNHOLE APPLICATIONS.
Sunbelt is a premier distributor of 4145H MOD steel, modified to increase quality and virtually any set of OEM specifications. The alloy is then quenched and tempered, resulting in a far stronger and more durable grade, tough enough to handle severe abrasion and impact — all at an affordable price. Take advantage of our extensive on-hand 4145H MOD Q&T inventory — backed by our Sure Bar™ promise — and experience the Sunbelt difference.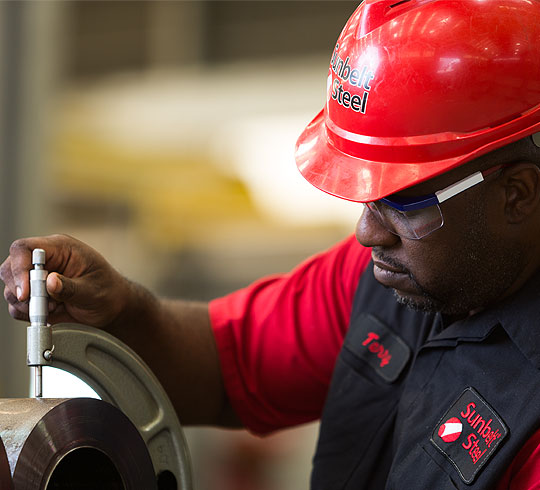 4330 – Steel

Our vanadium-modified, premium alloy grade offers greater strength for the conditions in today's oil fields.
4140 Steel

Sunbelt also stocks an array of low alloy steel, including 4140 and more.