WITH DEMAND FOR 4330, THE KING OF ALLOYS, ON THE RISE, SUNBELT DELIVERS THE BEST COMBINATION OF MECHANICAL PERFORMANCE AND CONFIDENCE MONEY CAN BUY.
We look for every opportunity to raise the bar for quality assurance and performance in the field, which is why we made a commitment to the 4330 market. Our 4330V is a vanadium-modified, premium alloy grade that offers greater tensile strength and impact resistance — ideal for a host of horizontal drilling and other specialty applications.
As part of the Sure Bar™ promise, we'll work with you to forecast material availability and more accurately meet your 4330 supply needs.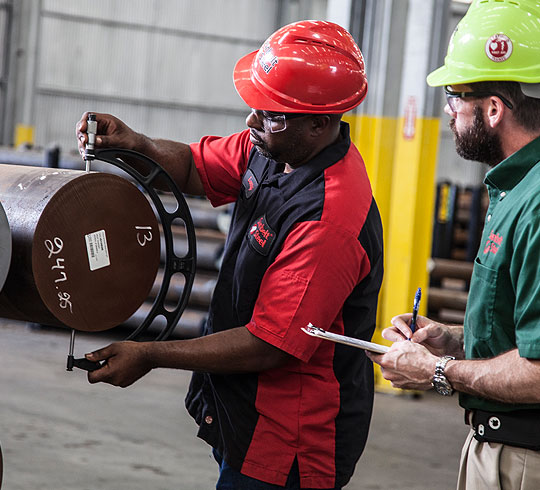 4145 – Steel

4145H steel grade is the dependable standard for a wide array of applications — made even more so with Sunbelt's Sure Bar promise.