4340 Alloy Steel, Among Other Alloys, is Known for its Toughness
Sunbelt Steel's deep inventory includes a diverse stock of steel ranging from carbon steel to highly specialized alloys. We only stock material we trust from mills we thoroughly vet so that we know we can provide absolute assurance in every bar.
The 4340 alloy steel bar is used heavily in construction across industries because of its ultra-high strength. This nickel-chromium-molybdenum alloy steel attains its high strength when heat-treated and has excellent resistance to fatigue. 4340's richer alloy content provides it with much deeper harden ability than the 4100 series of alloys.
4340 shines where its high strength is required in heavy sections. The material's high hardenability also ensure its toughness and ductility, and its resistance to fatigue makes it ideal for machine components that undergo high levels of stress. Combining strength and toughness with atmospheric corrosion resistance and wear resistance, 4340 alloy steel is commonly used in forged hydraulic and other machine applications as well as the aerospace industry. When you need a steel with high strength, that can operate under the most severe conditions, 4340 is the steel for you. Rest easy knowing that we have you covered.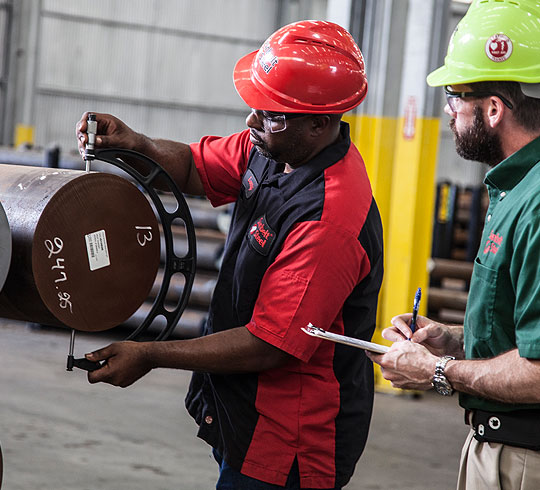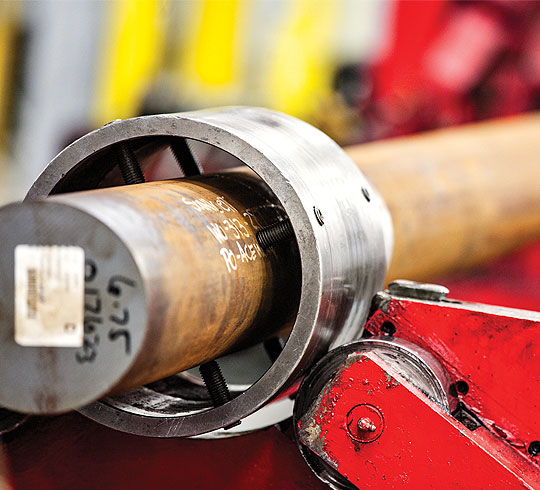 4340 Alloy Steel with Our Sure Bar™ Promise
When you're working under extreme conditions, you cannot risk it with faulty materials. You need steel that you can trust. Luckily, we have you covered. Our Sure Bar™ promise ensures absolute assurance in every bar. How? We diligently vet every mill in our network of suppliers, and our experienced technicians see that every piece of steel undergoes in-house testing before it can leave our facilities.
4145 – Steel

4145H steel grade is the dependable standard for a wide array of applications — made even more so with Sunbelt's Sure Bar promise.