Our 8630 Alloy Steel Provides Good Hardenability, Strength, and Toughness
Sunbelt Steel is a premier distributor of specialized alloy steels. Our deep inventory consists of a diverse stock of steels, all thoroughly vetted and tested to ensure the highest quality. With our Sure Bar™ guarantee, you can rest assured knowing that we have you covered no matter what you may need.
8630 is a low-alloy steel that contains chromium, molybdenum, and nickel. This alloy has good hardenability, good strength, and good toughness, making it a great choice for a variety of applications. 8630 alloy steel offers good mechanical properties and good weldability through most treatments. This alloy steel is widely used across oil patch applications in connectors, hangers, and block valves.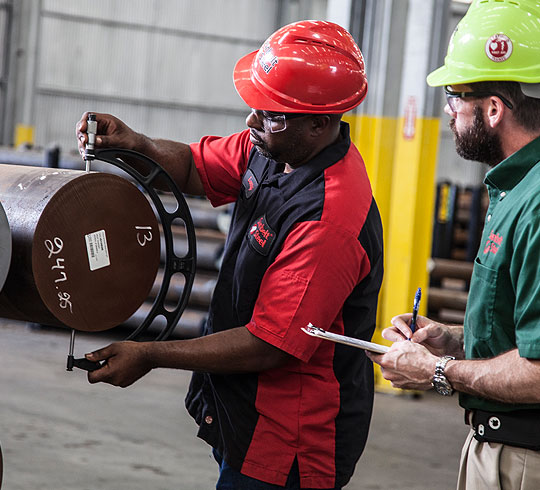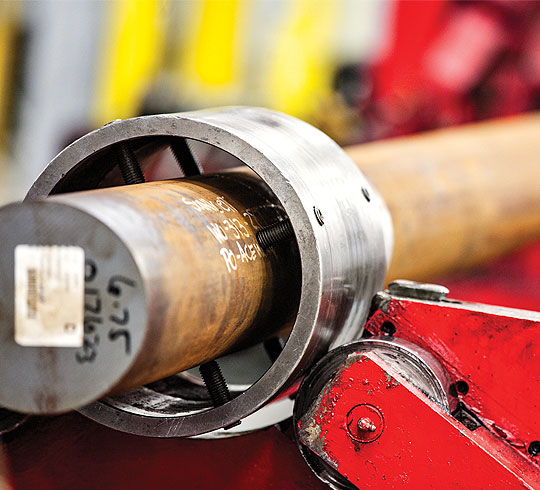 8630 Alloy Steel Vetted Through Our Sure Bar™ Process
Our thorough quality assurance process is central to our service. We know that our reputation rides on every bar we ship, and we take it very seriously. Sunbelt only works with a network of suppliers that has been diligently vetted so that we source high quality materials for our products. Once it enters our facilities, every bar undergoes mechanical testing and analysis by our experienced technicians.
At Sunbelt Steel, we want you to rest easy knowing that we provide absolute assurance in every bar. Through rigorous record keeping, we are able to provide fast confirmation on each and every piece of steel that we ship.
4145 – Steel

4145H steel grade is the dependable standard for a wide array of applications — made even more so with Sunbelt's Sure Bar promise.