Drill Collars & Non-Mag Collars
---
DRILL COLLARS AND NON-MAG COLLARS
Over the years, Sunbelt has built a reputation for trepanning the industry's finest drill collars, especially small-diameter collars. We pride ourselves on the ability of our machine operators and shop leadership to precisely drill these very difficult-to-produce components. As part of our Sure Bar™ promise, we conduct regular inspections throughout the machining process to ensure consistently high quality. Manufactured per API 7-1 and NS-1 specifications.
Drill Collar Capabilities:
Slick collars
Spiraled collars
Length: Range II Drill Collars (31′ (+/- 6″) and pony collars available in shorter lengths
Blank ends
Diameter: 2 7/8" – 14"
Oil Patch and Water Well Applications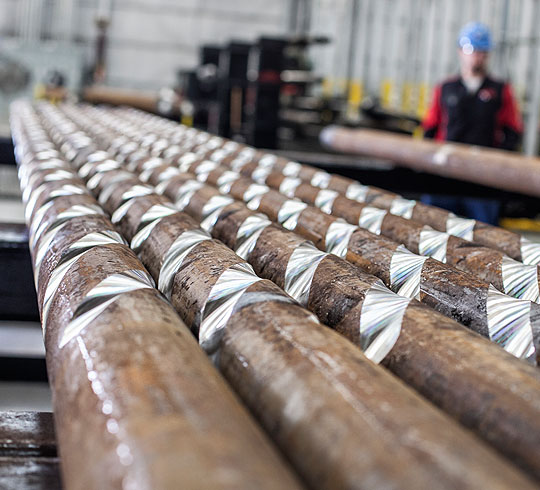 4330 – Steel

Our vanadium-modified, premium alloy grade offers greater strength for the conditions in today's oil fields.