MILL AUDITS
We diligently vet each mill before adding them to our esteemed network of suppliers. Our continued relationships with these carefully selected sources ensure every bar we source meets the necessary benchmarks of Sure Bar™.
MECHANICAL TESTING
Sunbelt maintains consistently low failure rates thanks to our experienced technicians, who can perform a wide array of mechanical testing in-house. This includes failure analysis, metallographic testing and mechanical testing, such as tensile properties testing or hardness testing.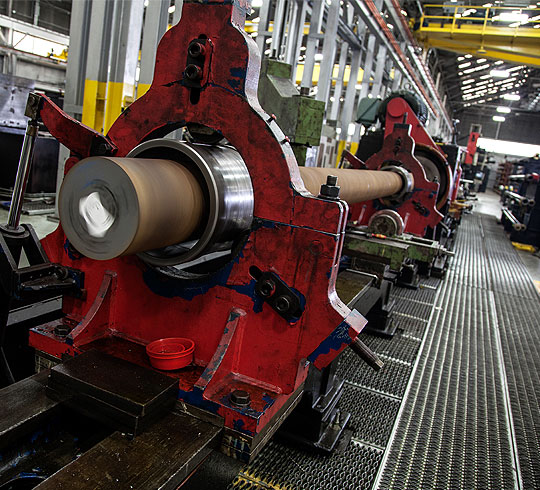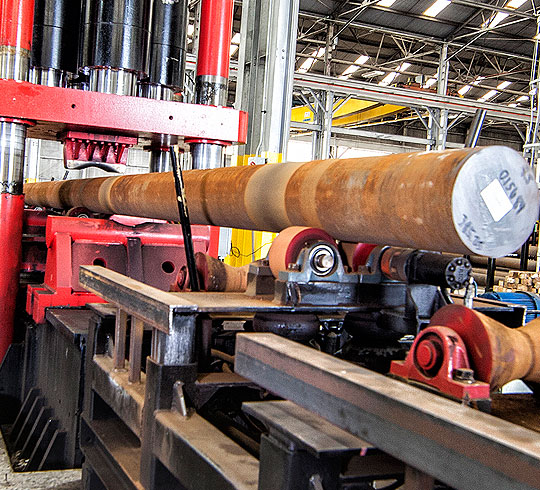 STRAIGHTENING
For us, raising the bar for assurance starts with straightening. Each bar that passes through our facility undergoes the straightening process using one of three hydraulic presses operated by our experienced in-house technicians.
TRACEABILITY
Sunbelt creates, updates and relays complete traceability records with every bar we sell. Available in both digital and hard-copy formats, these records are then affixed to each bar as a label.
STANDARD VERIFICATION
At any time, we're happy to provide verification of any steel or alloys using computerized analysis for fast confirmation of bar composition.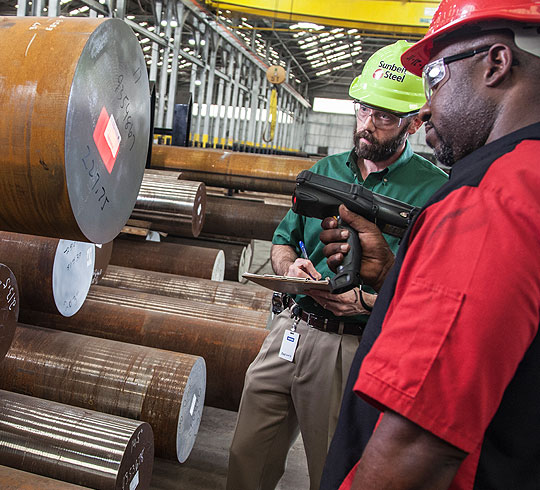 ISO 9001: 2015 The Distribution, Drilling, Sawing, Straightening, & Spiral Milling of Carbon, Alloy and Stainless Steel bar.
Our products are supplied, manufactured, inspected and tested in our process-oriented facility. The facility is operated and managed under both domestic and international codes and standards, such as ISO, API, etc. The Quality Management System is maintained in full compliance with ISO 9001:2015. Our long-term history, commitment to customers, supply chain, employees, and pride in our workmanship drives us to continually improve in all areas of our operations and customer relationships.
We are committed to continuously meet or exceed our customer's requirements, improve our products, services, employees and supply chain, and drive process improvements across the organization. These commitments are fundamental for being a Leader in our markets and to be viewed as "best in class" by our customers.
Products

Sunbelt Steel features a huge inventory of steel stock and alloy bars you need to stay competitive in today's volatile oil & gas industry.
Services

Our in-house drill shop and custom-built machining equipment ensure that the service we provide always raises the bar.